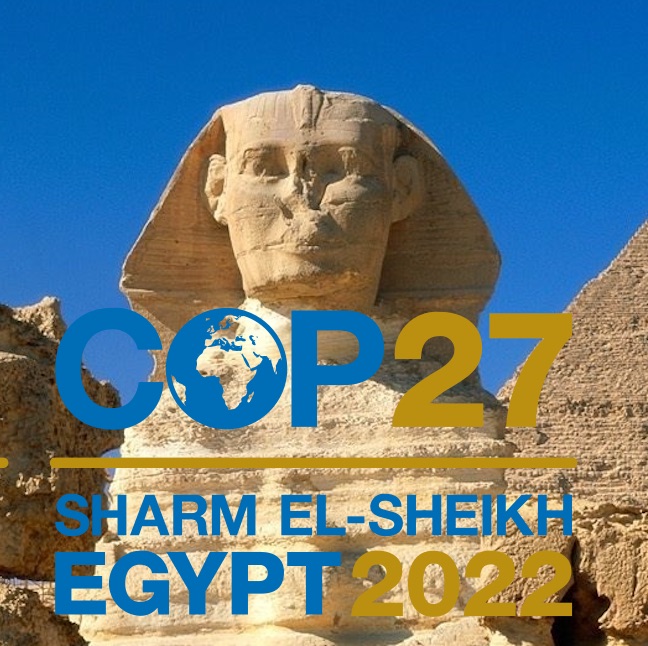 Greenwashing at COP27
What was unthinkable only a decade ago is happening now. The climate crisis has pushed planetary boundaries to the limits. UN Secretary-General António Guterres' declared earlier this year that the climate crisis is past a point of no return and further stated that "we must rise to this enormous historical responsibility."
Therefore, as the 2022 United Nations Climate Change Conference, more commonly referred to as Conference of the Parties of the UNFCCC, or COP27, the 27th United Nations Climate Change conference being held from 6 November until 18 November 2022 in Sharm El Sheikh, Egypt gets underway, the stakes couldn't be higher. Tragically, the greenwashing, the net zero deal-making, the business as usual, the denial, and the blah, blah, blah are also as bad as ever.
Greta Thunberg Calls COP27 a Scam
On November 6, 2022, The Cop27 UN climate summit made a delayed start after delegates debated late into Saturday night and on into Sunday morning over what should be discussed at the conference. At the same time, several prominent speakers have made statements of grave concern bringing up questions about the conference proceedings as well as concerns over the decades long track record of failure to produce a strategic response to this crisis.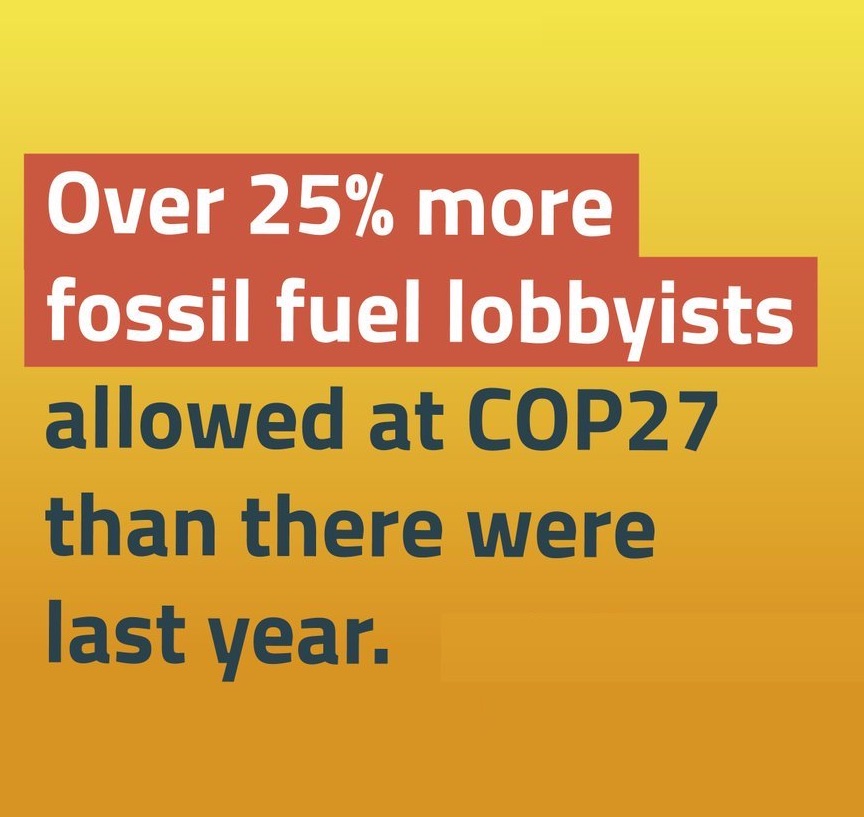 Youth activist and author, @Greta Thunberg called the UN Climate Change Conference a 'scam' before it even got started based on the fact that the cop is being managed by the same entities that are causing the problem in the first place. Ironically, more fossil fuel lobbyists than representatives of the ten nations most impacted by the climate crisis registered to attend COP27.
Additionally, more than 400 scientists have called the US public relations agency working on COP27 to drop its fossil fuel clients. openDemocracy revealed last month that Hill+Knowlton Strategies is managing communications for Egypt's presidency of the upcoming UN climate conference despite being accused of greenwashing on behalf of big oil companies.
Among the scientists warning humanity, Professor Bill McGuire, Scientists' Warning Scientific Advisory Board member and author, has called out the conference repeatedly for accepting the sponsorship of Coca-Cola, described as a top-polluter. Further, in a recent article for The Guardian, Prof McGuire stated, "1.5C climate target is dead – to prevent total catastrophe, Cop27 must admit it." The inaction, delay tactics, and greenwashing being exposed at COP27 are nothing less than dismaying. Worse than that, we don't have time for a do-over.
Heading for An Abyss
German Foreign Minister, Annalena Baerbock, expressed concerns over the ongoing insufficient global action against climate change. She stated:
"HUMANITY IS HEADING FOR AN ABYSS, TOWARD WARMING OF MORE THAN 2.5 DEGREES, WITH DEVASTATING EFFECTS ON OUR LIVES ON THE ONLY PLANET WE HAVE," SHE SAID.
Many are not surprised to find a lot of #greenwashing at #cop27. In short, as many who follow Scientists' Warning are already aware, COP is not designed to generate the kind of change we would actually need in order to address the climate crisis. We also know that as long as we continue to treat the climate as a political issue working within the system that created the problem in the first place, a system that is further engineered to mercilessly serve a profit motive that benefits only the wealthiest among us, that we are continuing on a path of destruction.
This is the critical lesson of the Scientists' Warning on Affluence that we are still missing, despite many warnings. As Albert Einstein said wisely, "we can't solve problems by using the same kind of thinking we used when we created them." Think different. Join the rebellion.
_____________________________
Here are even more statements from climate scientists and activists on COP27 available via Climate Twitter, now itself in jeopardy from corporate fascist forces as well >>
@ClimateHuman: "Some thoughts (and questions) on COP27. First, if no plan for quickly ramping down the fossil fuel industry comes out of the meeting, it's a failure. That's the bottom line. Fossil fuels are the cause. Ramping down that industry MUST be the very core of any solutions package."
@WilliamJRipple: "We have both a leader credibility crisis and interrelated climate crisis. Why isn't this a virtual online conference?
@AntonioGuterres: 'Highway To Climate Hell': Officials Issue Stern Warnings At COP27 Summit
@CodeRedEarth: There is always a path and a window and opportunity is always closing. Like Hans Schellnhuber says "Our worst case scenarios are more or less coming true and the political sphere has not acted at all." He's a top climate scientist and atmospheric physicist.
@jrockstrom: Rockstrom is one of the very best climate change communicators. There will be lots of #greenwashing at COP27 but it is clarity like this that we really must listen to: The consequences of the climate crisis in a nutshell by@jrockstrom.
@MichaelEMann "Is there still time for COP27 to hold back climate catastrophe? [Spoiler Alert: YES] | Susan Joy Hassol & I weigh in w/ an op-ed in the @LATimes.
Authored by Shani Cairns, MLIS